"black francis's cult classic song from pixies' album surfer rosa is brought to life as a whimsical adventure story in this vibrant picture book."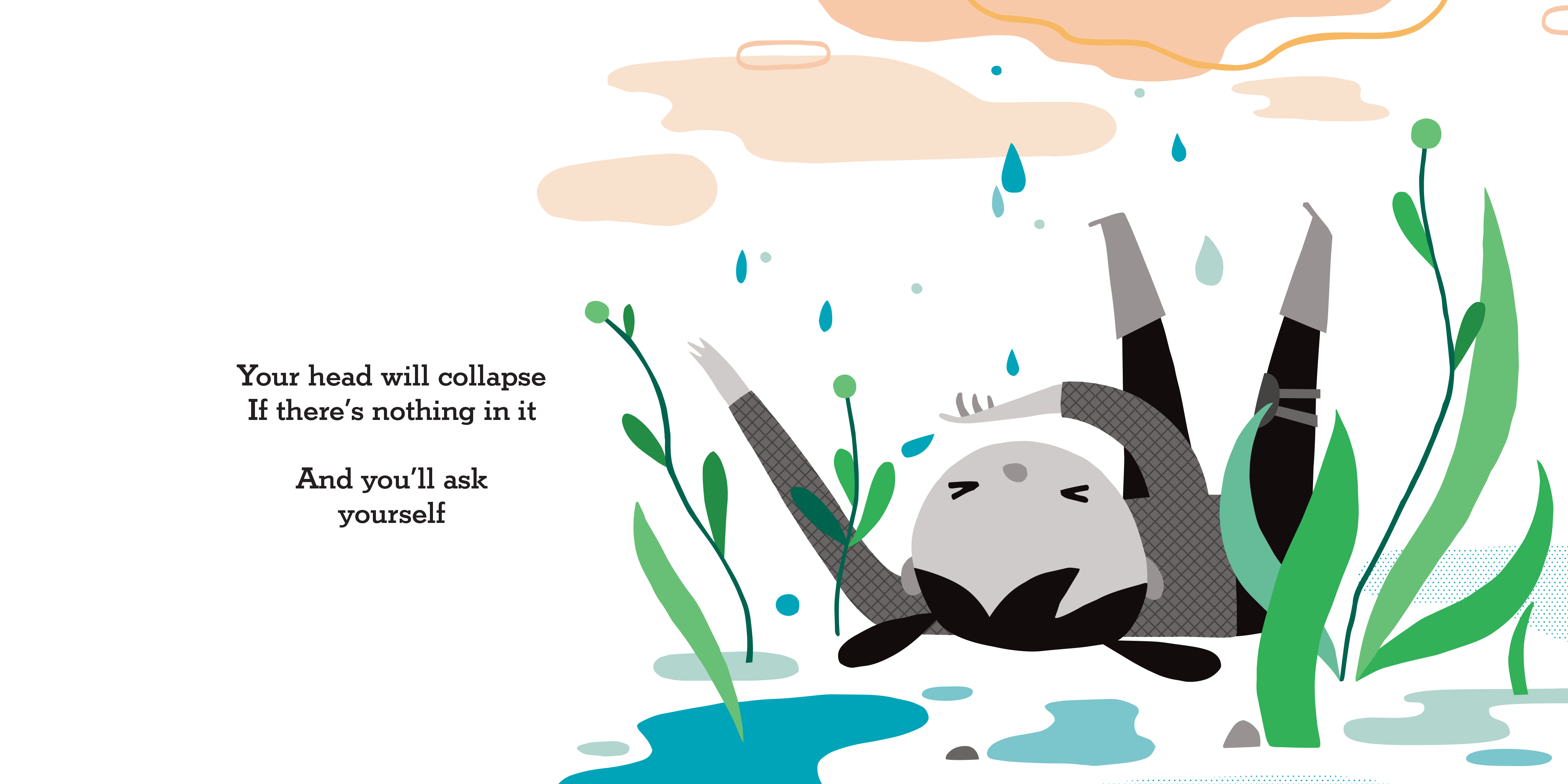 the letter B
coloring in place

collective coloring book project.


"Positive, engaging, and, most of all, fun; an outstanding introduction to derring-do."
"dynamic illustrations drive the story, conveying action and emotion. Highly recommended."


- school library journal
"This visually arresting, rhymed board book may be a quick read, but it says a lot with few words: roughly one word per page, in fact."
"playful illustrations contain plenty of details to point out to young children; the professor's goldfish echoes the action in each spread. A fun addition."
po & ox
unpublished
a day in the life of a hippo and an oxpecker (with a hearty side of philly love).